Results-based management guides all management activities towards the ultimate achievement of the results defined at the base
---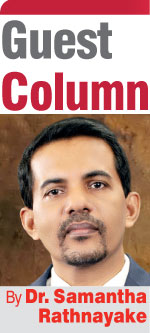 The main objective of this short essay is to explore the basic concepts and approaches of the results-based management system (RBM). I also want to discuss its uses in development results, the challenges of results-based management systems, and its impact on outputs and outcomes.
It is essential to assess efficiency and effectiveness through organizational learning, accountability and performance monitoring and evaluation in this context. Although results-based management is an aspect of new public management, many different terms are often used when searching for RBM. The equivalents of the same model found in the literature are results-based management, performance management, rational management, development cooperation and the effects of management practices. However, here RBM will be used for the sake of simplicity.
The heart of the process
RBM emphasizes the importance of defining expected results with the participation of key stakeholders, assessing the risks that may hinder the expected results, monitoring programs designed to achieve these results through the use of appropriate indicators that report on performance. A "results chain" is at the heart of this process: human and financial resources (inputs) generate activities that produce short-term results (outputs), as well as medium-term, at the end of the project, in the long term ( outcomes); and long term (impacts).
Therefore, results-based management guides all management activities towards the ultimate achievement of fundamentally defined results. It represents a fundamental shift away from previous management approaches dominated by the emphasis on inputs and activities. It is assumed that results would follow if inputs and activities were dynamically appropriately dynamic.
In results-based management, the management functions consist of planning, organizing, directing and controlling, focusing on the achievement of performance objectives. Arif, Jubair and Ahsan (2015) explained that RBM is one of the excellent management systems in which all efforts are focused on achieving optimal results based on standards of good governance. They further pointed out that the RBM framework leads to better conclusions than the current monitoring practice carried out in the public sectors. The RBM framework directly monitors the project objective, which is consistent with the assessment of the long-term objective.
Meanwhile, different researchers have identified that results-based management effectively increases performance, as demonstrated by customer service, meeting performance goals and producing qualified products. This shows that the implementation of RBM can be a factor of organizational performance.
Several deliberations indicate that RBM establishes a platform for determining management policy thinking from a policy development line in an organization. Human resources would be a crucial factor in adopting performance standards and implementing performance-based budgeting in institutions. Furthermore, to successfully implement performance-based evaluation, results-based management would take into account organizational competence and commitment at all levels of the organization. It is crucial to have a new financial accounting system and management policy, competent management of human resources, and continued dynamism and support from an organization.
The outputs and outcomes puzzle
The central discussion of this RBM article is to apply outputs and outcomes in our work, projects, initiatives, etc. It describes RBM concepts and how we capitalize on outputs and outcomes. In study meetings, outputs and outcomes have a simple connotation. Outputs, outcomes and impact are terms used to describe changes at different levels. As illustrated in the previous discussion, outputs are the products, goods and services that result from a development intervention. These projects aim to produce results – the short and medium term effects of an intervention – and possibly impacts.
It is evident, however, that there is a significant inconsistency in the interpretation of these concepts. According to the definitions of the OECD (2011) of the various terms relating to RBM in development cooperation, the explanations are as follows;
Input: The financial, human and material resources used for the development intervention.
Activity: Actions undertaken or work performed through inputs, such as funds, technical assistance, and other types of resources mobilized to produce specific outputs (Related term: development intervention).
Product: The products, capital goods and services that result from a development intervention; may also include changes to the intervention that are relevant to the achievement of outcomes.
Outcome: The probable or obtained short- and medium-term effects of the outputs of an intervention.
Impact: Long-term positive and negative, primary and secondary effects produced by a development intervention, directly or indirectly, intended or not.
Depending on the problem, "result" and "result" are abstract terms with varying meanings. He tends to take both outputs and outcomes as impacts of policies and decisions and to take their importance for granted. However, researchers use the terms outcomes, consequences, and outcomes interchangeably. Three terms describe the effects of a program or activity, in particular its achievement or progress towards the set objectives. In most cases, outputs and outcomes have been explicitly distinguished. Table 1 provides greater clarity of the two.
Impact of outputs and outcomes
There are important clarity issues in setting goals, primarily on the assumption that goals, in general, cannot be achieved. You have to set measurable goals, be able to measure results, a habit that has been criticized. One of the possible implications of setting only measurable goals is the risk of avoiding setting hard-to-measure goals. As Talbot (2007) says, we make what can be measured essential because we cannot calculate what is vital.
Focusing on the process instead of focusing on performance and results can lead to validity issues. If defined indicators do not measure the change that is supposed to be measured, the implications of such a change would be the risk that the gauges become the true objectives of the organization instead of indicators correlated with the higher level objective. Therefore, there is an inherent risk of missing unintended consequences since the assessment will only shed light on predefined metrics.
The popular idea of ​​what cannot be measured will lead organizations to adapt their activities to be measured. For example, authorities may shift their priorities to less urgent operations in a hospital to reduce wait times.
In the public sector, measurable goals are complex political goals that are difficult to operationalize, and they lack quantifiability. In such circumstances, there is a significant risk that these measurable goals create a shorter term goal. The general public appoints political leaders for a specific term, and the natural tendency is that this is a political cycle (Specific period unless otherwise changed). The politicians want to achieve the objectives set within this timeframe. In RBM debates, this issue of the policy cycle is an attribution issue. It relates to the subject of the availability of information from cycle to cycle.
On the one hand, there is a risk that the pressure on presenting results and statistics over a specific period will increase the need for such functional data and data systems in a particular context. On the other hand, all the information created should show what outputs and outcomes are produced from a specific project. This could be passed on to the next phase where the other party or the new leadership may interpret nature differently, as this is a general phenomenon on the political front.
RBM at critical moments
Critical moments demand decisive decisions. Decisions are actions. Results-based management is a management strategy, or set of management principles, aimed at achieving essential changes in the way organizations operate, with improving results as the central direction. The main goal of this model of thinking and practice is to improve efficiency and effectiveness through organizational learning and, second, to meet accountability obligations through performance reporting. It also emphasizes monitoring of results, which creates a need to measure performance through regular monitoring, evaluations and audits.
Ideally, one of the basic assumptions is that politics and administration should go their separate ways, because they have different agendas. However, one cannot perform without the blessings of leadership. Once the goals are formulated, it is up to the executing power to shape the operations to achieve the goals by achieving the goals.
Management by objectives uses the term "objective", but the question remains whether this term adequately defines the concept? With RBM, the terms inputs, activities, outputs, short-term outcomes, medium-term outcomes, and long-term impacts are well defined and have specific and different meanings. Thus, RBM creates a larger shift in focus for the future, calling on us to be more practical in our endeavors. We prefer to discuss problems and analyzes of the situation in detail. We barely review the results systematically and work backwards to achieve truly effective results. This is because the RBM model aims to deliver results all the time. We see initiatives but no results!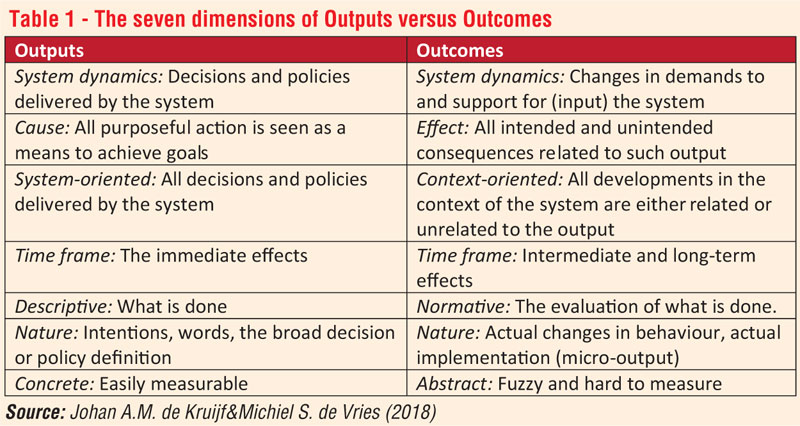 ---
(The author is Faculty Member / Management Consultant, Postgraduate Institute of Management, University of Sri Jayewardenepura, Sri Lanka. He can be contacted via [email protected])
---
Source link